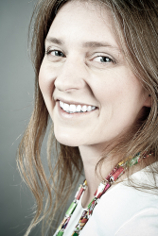 Goals and qualifications
Good translations should serve as bridges of communication, opening paths for new target groups, clients, colleagues, readers and networks. Therefore my personal goal is to ensure that my customer's message reaches the intended audience with professional competence and good style. I hold a degree in translation from Leipzig University, certifying competence in German, English and Italian. I am also a sworn translator appointed by the Higher Regional Court of Dresden and entitled to translate certificates and documents for official purposes. More information about my qualifications and professional experience is given in the section "About me".
Expertise and experience
My fields of specialization reflect my personal interests: renewable energy, civil engineering and earth sciences. My experience with translation and editing in these fields is further supported by knowledge derived from working with expert reports, product information, company profiles, business correspondence and texts for science, mechanical engineering, the arts and tourism. As time allows, I work to acquire further knowledge of related areas for synergy with my primary fields. And I am always pleased to recommend other experienced colleagues when possible to help you in other fields or other language combinations.
Contact and quotation
Do you have a specific need for services? I will gladly prepare a quotation for your individual requirements with no obligation. To ensure the most appropriate recommendations and offer, please provide specific basic information about the project, including the actual text in the format to be translated, when the translation is needed, the purpose of the translation and any special requirements. More about my services and rates is found under Services. Please note that my General Terms and Conditions apply to all orders. My contact page provides various ways to reach me with questions or service requests.